While food 'plating' has long been an integral aspect of dining across many cultures, Instagram has clearly taken it to another level. Nowadays, every dish is carefully curated to create a perfect photo on social media. However, enhancing the visual side of food is no longer the domain of chefs in fancy restaurants. Whether it's a guy who accidentally made the perfect pile of pancakes or Mother Nature who produced the most amazing tomato, these oddly satisfying pictures of food are so perfect, it's impossible to stop looking at them.
1. Mesmerizing Cabbage Geometry
This isn't food art created by humans and it isn't any graphic designing trickery. It is amazing to see the patterns throughout nature. You can find it as well by cutting open a cabbage.
2. Sheer Perfection
This is what happens when you have too much time on your hands and you are super bored. Nevertheless, it is super pleasing to the eyes. We can look at it all day and not get bored.
3. When Topping Took More Time than Making the Cake
This photo is pure devil. It made us feel super hungry and now we want a perfect cheesecake like this one. It looks so good and it won't be surprising if the person who made it spent way longer on the topping than baking the cheesecake.
4. Watermelon Pac-Man
We are sure now that the person who created it is a big fan of Pac-man and watermelons. The work is simple and yet it creates a sense of perfection - what more do you need!
5. The Guy Who Arranged These Peppers Took His Job Very Seriously
Here is an innocent question: what would happen if you take out the bottom pepper? For a real perfectionist, the stems would create some issues, but that won't make much difference...or would it?
6. Peanut Butter Scoop from Another World
This is a ridiculously photogenic scoop of peanut butter that'll satisfy the core of any perfectionist's heart. Here is a challenge for all peanut butter lovers out there: take a picture of a scoop as perfect as this one.
7. When Pancake and Pyramid Combine Together
Ladies and gentlemen, here is what food porn looks like - isn't it oddly satisfying? Who else is feeling hungry after seeing this photo? At least give us the contact information of the person who created it.
8. Geometrically-Placed Watermelons
If you ever wanted geometrically-placed watermelons in a Ziploc bag, your wish finally came true. Even if you don't like watermelons, here is something that'll probably ignite your love for watermelons.
9. Calm Before the Storm
This is the work of a grocery mart perfectionist. This guy definitely deserves to get the "employ of the month" award. It's also quite sad because 5 minutes after the store opens, it'll be half scattered on the floor.
10. When Cheese is Love
Some people love getting up in the morning and eating toasted bread that is loaded with cheese. This person thought it would be best to put accurately sliced cheese on both pieces of bread and he has surely done a remarkable job.
11. Symmetrical Breakfast
Well, it looks like this is the sort of breakfast that takes three hours to prepare. To prepare it, all you have to do is wake up two or three hours before your regular routine - that's not a big ask, right.
12. Please Don't Touch It
Here is what happens when you don't want to eat food and you're feeling bored. It looks like this person's mother wanted him to eat breakfast and he was just trying to bide his time.
13. Tetris Tater Tots
Although this work is done on purpose and it is amazing, it would've pleased us more if it was done accidentally. However, we'll give full marks to the person who packed all of this because it requires a lot of concentration and patience.
14. Popsicles Perfection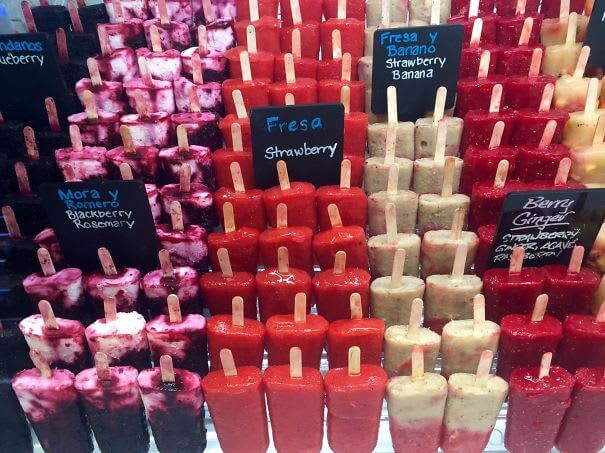 Who else here loves popsicles? These surely look tasty and nutritious. We have to admit that it seems appetizing and close to a perfectionist's dream.
15. Fruit Obsession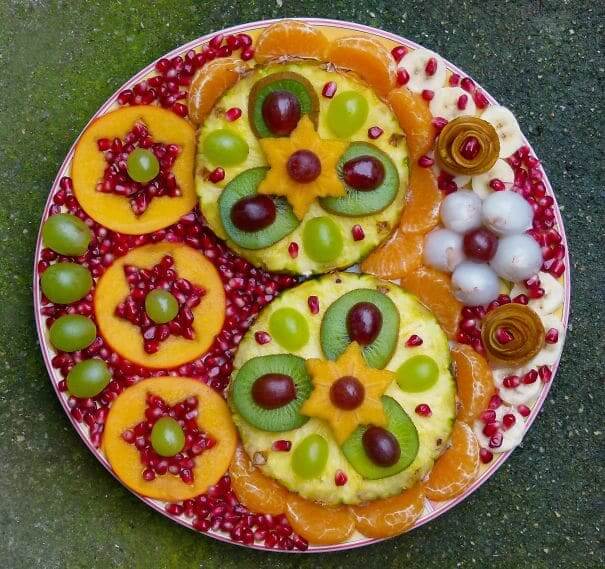 Here is a photo for any fruit lover out there who also happens to be a perfectionist. This is just so insanely beautiful. If only all of us could put fruit on display like that.